How to Cook Tinolang Manok - Recipe
Raining seasons is coming!!! Filipinos really love having The Classic Tinolang manok(Chicken Tinola) or Chicken Ginger Stew! It is full of rich taste and Everytime you sip this hot and healthy, clear and light soup, you will be filled with warmth and comfort.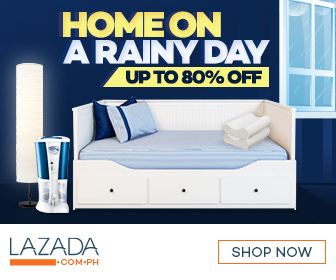 Preparation: 20 minutes
Cooking: 60-70 minutes
Good for 5-7 persons
Ingredients:
1 kilo native chicken, cut into preferred serving pieces
2 pieces green papaya or chayote(sayote), cut into small pieces
1 cup malunggay leaves or chili leaves
5 stalks lemongrass(tanglad), knotted and crushed
1 thumb-sized ginger, cut into strips
4 cloves garlic, crushed
1 onion, chopped
1 litre of water
4 tablespoons vegetable oil
fish sauce or salt to taste
Directions

1. In a sauce pan, heat oil over medium heat then saute ginger, garlic and onion and cook until limp and aromatic.
2. Add chicken then continue sauteing for about 5 to 7 minutes until the color chicken turn to light brown and juices run clear. Add fish sauce and cook, stirring occasionally, for about 1 to 2 minutes.
3. Add water and lemongrass and bring to a boil, then cover and simmer in a low heat for an hour or until chicken is tender. Add more water if necessary.
4. Add papaya or chayote then continue simmering for another 5 minutes until tender yet crisp.
5. Season with salt and pepper to taste then add malunggay leaves or chili leaves and simmer for another minute.
6. Remove from heat then transfer to a serving dish and serve hot. Enjoy!
Facts about Tinolang Manok:
Tinola is a ginger and onion based soup with chicken as the usual main ingredient. Chicken tinola is an authentic Filipino main dish and best complimented with green papaya wedges (an alternative is chayote) and chili pepper leaves. As a traditional dish, the chicken is usually cooked in low heat for quite some time to bring out the natural flavor. This dish is best served during cold and rainy weather because of the warming effect of the soup. Of course, this dish is perfect when paired with white rice. I usually have rice if I am eating this for lunch, but will just have the soup and meat for dinner.